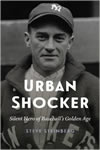 Steve's book Urban Shocker is a winner of the 2018 SABR Baseball Research Award
--------------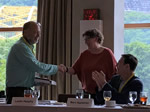 Steve accepts the Shocker Award at SABR's National Convention in Pittsburgh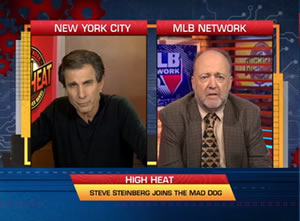 Chris "Mad Dog" Russo talks to Steve about
the Deadball Era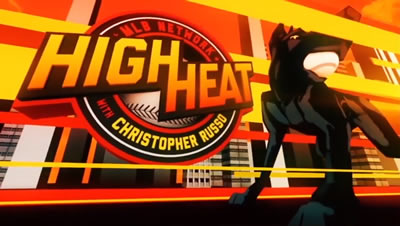 Steve Steinberg joins Matt Vasgersian on MLB Central to talk about his book on former baseball player, Urban Shocker


Steven Steinberg joins MLB Now to discuss his book about Yankees' pitcher Urban Shocker


A conversation with Steve and Lyle Spatz on their collaborations
Steve's First European Interview

Steve's new book The World Series in the Deadball Era: A History in the Words and Pictures of the Writers and Photographers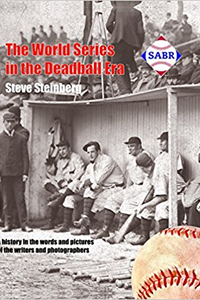 I'm glad you stopped by www.stevesteinberg.net. This site focuses on my research, writing and publishing, most of which revolve around the history of our National Pastime, the game of Baseball.
As I approached the age of 50, my world turned upside down when my career in retail came to an end. It was then that I discovered my passion for baseball's past, especially the people who took part in it. Within each one of them lies a story of significance and a vital part of the game's memories. My role has been to help rekindle those memories, to bring them back to life.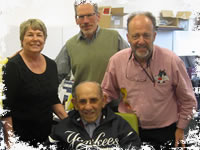 (l-r), Toni, Mollett (Casey Stengel's grandniece), Dave Kaplan (Director of Yogi Berra Museum and Learning Center), Yogi Berra (seated), and Steve Steinberg
Time travel is possible. Don't let anyone tell you otherwise. Whether you access it from a book, photograph, film, web site, or the Dakota apartments, it can be done. Time and Again. It takes a special mix of believing and suspending belief. The rewards are beyond measure.
In the past few years, I have made acquaintances with people in their 80s and 90s, who remember baseball in the 1920s. New friends, old friends. They are not simply links to the past; they facilitate my travel to that past.
Many of my friends do indeed live in the `teens and 1920s. I visit their world with respect and awe. It is a world of a stick and a ball and a vast expanse of grass. While things around the ballpark have changed beyond belief, the world within has stayed the way it was.
Books, articles, and research projects are taking shape in my mind every day. I hope you stay here a while and see what I see, a timeless world of a perfect game, and the people who took part in it.