You may have heard about PATRON (pronounced pa TRONE'), the little Ukrainian Jack Russell terrier, who has been sniffing out mines in Ukraine that the Russians have left behind. He has gone viral and is even getting a stamp of his own (see below). You may have even seen a video clip of him in action:

Now I want to ask you to become a PATRON of Ukraine. As the war goes on, the need remains overwhelming, yet human nature is such that the urgency begins to drop as time goes on. We see it in something as basic as the decline in the number of daily donations to the Food Bank here in Kosice.
I have been here almost two weeks, trying to understand the rescue and refugee support efforts in Eastern Slovakia. There is much great work, though it is fragmented, with many companies and people involved. It also happens to be my birthday this Tuesday, and Facebook always suggests using it as an opportunity for the birthday person to designate his favorite charity. So if that gives you another reason to contribute, so be it.
There are many worthy groups here, and I want to suggest just two or three ways you can make a difference.
1. Arnie Weiss, an east coast (US) businessman, married to a lovely Ukrainian woman, Sylvia, and now living here, has been a tireless supporter, making regular runs out of his own pocket to the Metro (warehouse store) to replenish the SOS Food Bank for the few hundred refugee families here. I made three runs with him last week and will make a few more this week. All of the money you donate will go directly towards food and toiletries that the hundreds of refugee families in this area need, which Arnie will purchase. (See photos of Arnie and me below.) He has set up a GoFundMe account:
https://www.gofundme.com/f/direct-support-for-refugees-at-the-skua-border?utm_campaign=p_lico+share-sheet&utm_medium=copy_link&utm_source=customer
2. Rotary Club 2240 Kosice While Rotary International has been doing great work in support of Ukraine refugees (as well as those throughout the world), I want to get the money to the "front lines" as fast as possible. This is my decision. Unfortunately, right now, the local Kosice Rotary Club does not yet have a "DONATE" button that makes it easy to donate. So instead, I am going to make two suggestions:
A. Send a Bank Wire directly to the Rotary Club 2240 in Kosice. I am attaching the two-page letter from the head of the local Rotary Club. It is running trucks with tons of foods and medical supplies to the dozens of Rotary Clubs INSIDE UKRAINE.
Here is that Bank Wife info, which is also on the second page of the letter:
Official District 2240 bank account:
IBAN: SK03 1100 0000 0029 4112 4258
Bank account name: Rotary klub Košice
Bank account holder: Rotary klub Košice Classic
Hotel Slávia, Hlavná 63, 040 01 Košice, Slovakia
Bank SWIFT: TATRSKBX
Bank name: Tatra banka, a.s.
Bank address: Hodžovo námestie 3, 811 06 Bratislava 1
Country code: SK
B. If you find this wire transfer too cumbersome, I am accepting money into my PayPal account, which I've always used to pay for the baseball wire photos I collect and never to get money coming in. This was not my desired choice, but the situation is urgent. MOST OF THE MONEY YOU SEND TO ME IN THE NEXT 72 HOURS (until Wednesday night at midnight), I will get into Ukraine Rotary clubs. A portion of it will go to the Medical School students who are supplying the Emergency Shelter at the bus station (led by Ali Adel, who grew up in Baghdad during that war), where arriving refugees are received. Ali's group is not set up to handle direct donations. (I will make a run with Ali to Metro tomorrow.)
Go to your PayPal account OR www.paypal.com
Click on SEND & REQUEST
Select Friends or Family, as opposed to buying Goods and Services (There is a small fee for "Friends and Family" if you use a credit card, as opposed to paying from a linked bank account.)
Enter my email address or phone # ssteinberg@trinorth.com 206 972 2048
Enter the AMOUNT of your donation
Review, Confirm the amount, and decide on your funding source-PayPal account, linked bank account, a credit or debit card
MOST OF THE MONEY I RECEIVE BY WED NIGHT US WILL GET INTO THE PROPER HANDS TO GET ACROSS THE BORDER TO ROTARY CLUBS IN UKRAINE. (A portion will go to the Medical school students, for the Rescue Center.) IT WILL GO ONLY FOR HUMANITARIAN NEEDS, AND NOT WEAPONS OF ANY KIND. I can assure you it will get to where it can make the most impact the quickest.
These donations may not be tax-deductible. Consult your tax advisor.
Finally, here are some photos of Ukrainian families I have been in contact with. I posted on Facebook that one way to combat Random Acts of Violence is with Random Acts of Kindness, like the Legos I've been buying for kids. (See photo) I'm delivering some Legos for "Ages 4-99" (see Lego boxes, photo) to a nearby village that is housing refugees. I had dinner with a dear friends (married to a Slovak fellow) Her mom and little brothers are refugees here. They call home each day, where dad has stayed behind to defend his country. (See photos) And today in a citywide celebration, my friend's dance studio did some amazing performances. I met with a talented girl who had just escaped from Ukraine and fit right in. (see photos)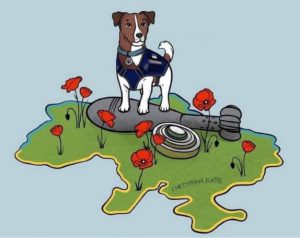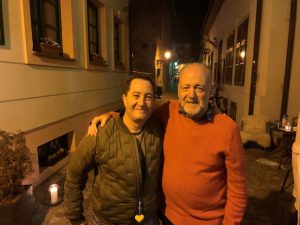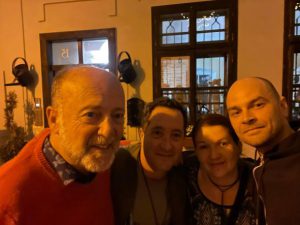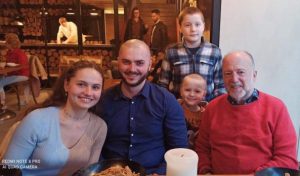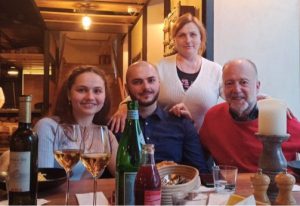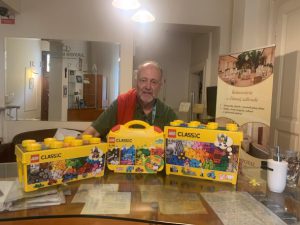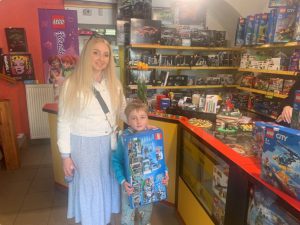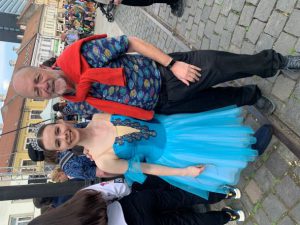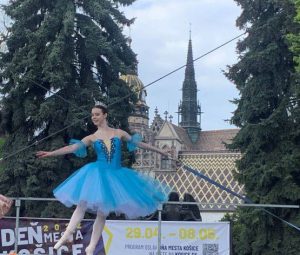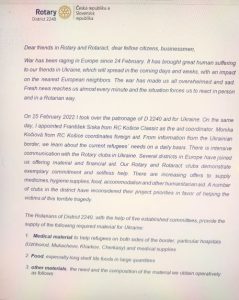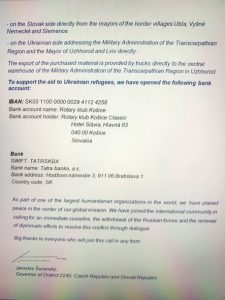 Continue Reading