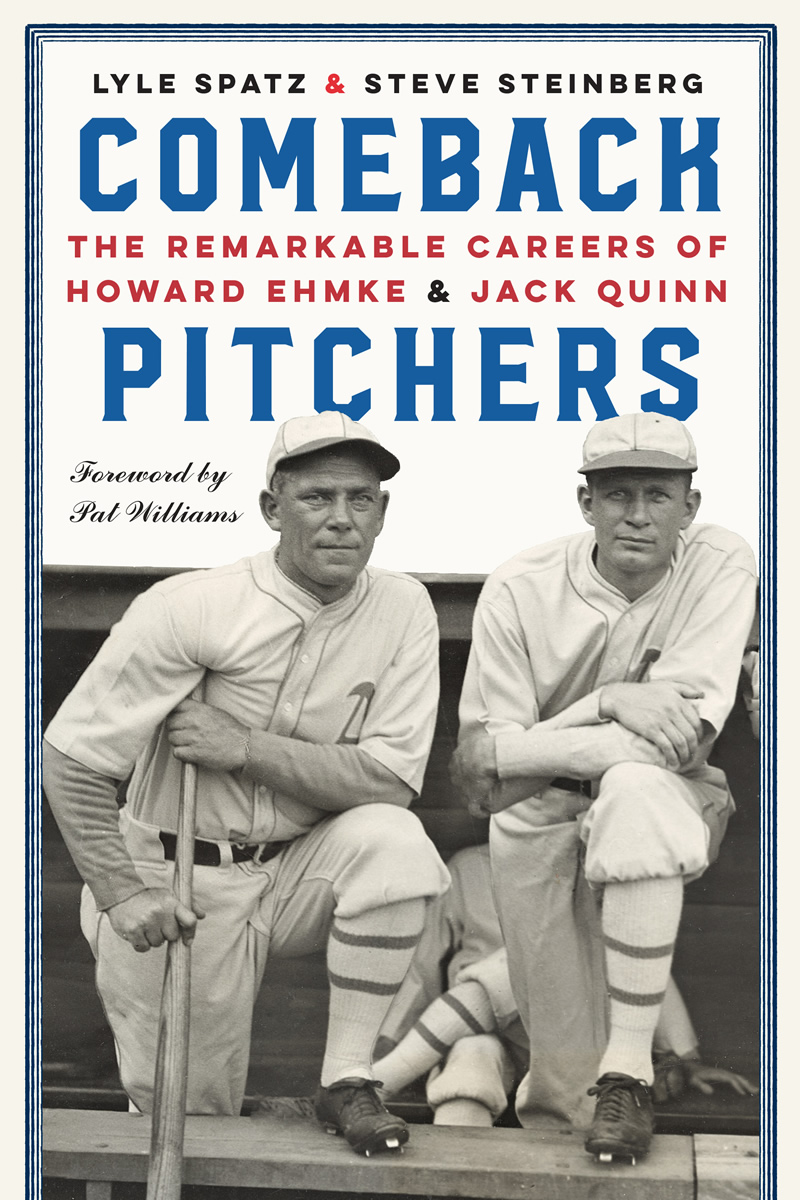 Spatz, Steinberg win 2022 SABR Baseball Research Award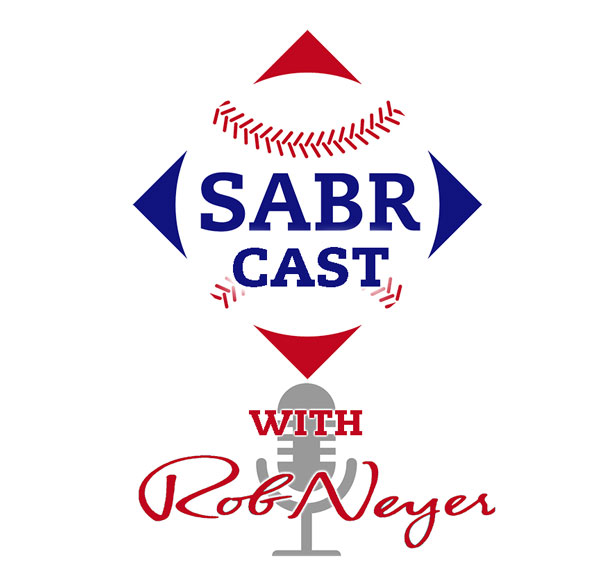 SABRcast with Rob Neyer - Episode #166 with Steve
The Colonel and Hug is now available in paperback.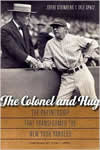 Nebraska Press Flyer

Steve's 20-minute interview with sports executive Pat Williams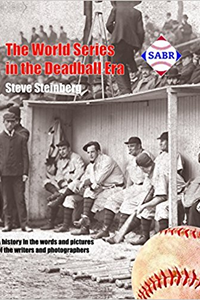 Steve discusses The World Series in the Deadball Erawith Brian Kenney of MLB NOW.
Read more about the book


Spring Training in Hot Springs, Arkansas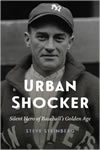 Steve Steinberg joins MLB Now to discuss his book about Yankees' pitcher Urban Shocker


Chris "Mad Dog" Russo talks to Steve about
the Deadball Era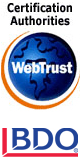 Steve's New Book
Comeback Pitchers: The Remarkable Careers of Howard Ehmke and Jack Quinn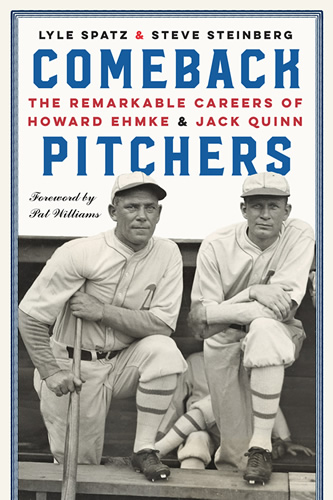 My latest book, Comeback Pitchers: The Remarkable Careers of Howard Ehmke and Jack Quinn, co-authored with Lyle Spatz, has been published by the University of Nebraska Press. Ehmke and Quinn were two early 20th century pitchers (mainly the Teens and 1920s) who were repeatedly told they were "washed up." They refused to give up and persevered to surprise the sports world with their exceptional performances. They were teammates on the 1929 world champion Philadelphia Athletics. This is an inspirational story that resonates far beyond baseball: two athletes who overcame great obstacles to achieve great success.
Attached is a flyer on our book, which includes a 40% off coupon (with code and 800 #: Code 6AS21, call 800-848-6224). The book can also be ordered from Amazon, but without the discount.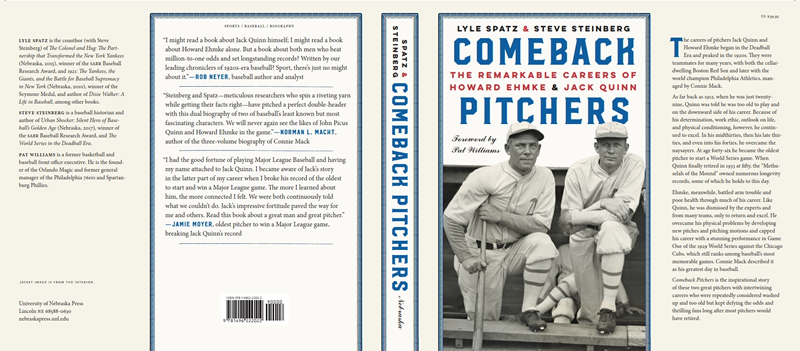 Click the jacket photo to enlarge
This is my third collaboration with Lyle, and our previous two books have won national awards.
Check out my Amazon Author's Page, which includes my six books, as well as books to which I have contributed chapters.
Please check my web site in coming weeks. I will soon have the Home Page updated for the new book and will have links to podcasts and interviews about Comeback Pitchers.

I'm glad you stopped by www.stevesteinberg.net. This site focuses on my research, writing and publishing, most of which revolve around the history of our National Pastime, the game of Baseball.
As I approached the age of 50, my world turned upside down when my career in retail came to an end. It was then that I discovered my passion for baseball's past, especially the people who took part in it. Within each one of them lies a story of significance and a vital part of the game's memories. My role has been to help rekindle those memories, to bring them back to life.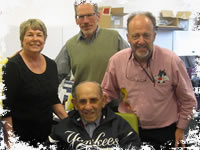 (l-r), Toni, Mollett (Casey Stengel's grandniece), Dave Kaplan (Director of Yogi Berra Museum and Learning Center), Yogi Berra (seated), and Steve Steinberg
Time travel is possible. Don't let anyone tell you otherwise. Whether you access it from a book, photograph, film, web site, or the Dakota apartments, it can be done. Time and Again. It takes a special mix of believing and suspending belief. The rewards are beyond measure.
In the past few years, I have made acquaintances with people in their 80s and 90s, who remember baseball in the 1920s. New friends, old friends. They are not simply links to the past; they facilitate my travel to that past.
Many of my friends do indeed live in the `teens and 1920s. I visit their world with respect and awe. It is a world of a stick and a ball and a vast expanse of grass. While things around the ballpark have changed beyond belief, the world within has stayed the way it was.
Books, articles, and research projects are taking shape in my mind every day. I hope you stay here a while and see what I see, a timeless world of a perfect game, and the people who took part in it.